Concept
We want to be a dental clinic full of smiles that can balance health and beauty.
Under the guidance of the Medical Corporation Company Eikoukai, we opened Smile Hills Dental Practice NAKAMUGURO in Nakameguro, where I was born and raised. My grandfather opened an obstetrics and gynecology clinic in 1982,which was passed down to my mother, who opened Nakameguro Ophthalmology in 1999.  As a home medical professional rooted in the community with three generations of parents and children, I hope to be of service to everyone. Smile Hills Dental Practice NAKAMEGURO is based on the theme of a place where everyone can smile. In the modern age, the dental IQ in Japan has become very high and dental clinics are no longer a place to go only when suffering pain symptoms. It is for building confidence in your teeth and to build connections with that beautiful smile. For women, it will be like going to a beauty salon. For men, it is not only for health but also to heighten their sense of style.We aim to be a dental clinic that everyone can go casually go to without hesitation.
Pursuing the best treatment for patient health and smiles
What kind of dental care is good for patients?
We believe that the patient's ability to relax in a familiar environment, have his/her troubles and concerns addressed, and receive a detailed response created from that will lead to patient's satisfaction. Smile Hills Dental Practice NAKAMEGUROl will continue to move forward in order to provide the best treatment for each and every person in the community.
Smile Hills Dental Practice NAKAMEGURO 6 Features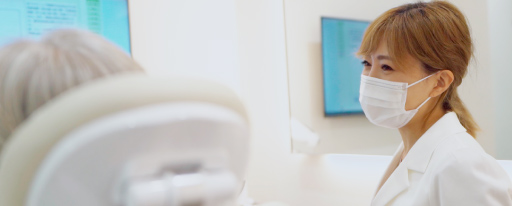 Treatment that values the patient's emotional wellbeing.
Each person has his or her own feelings regarding dental treatment. We will listen to these feelings and requests from each patient and propose the best treatment method taking it into account. Then, after a thorough discussion, consent and understanding, we will start treatment. We make it a point communicate well and make informed consent.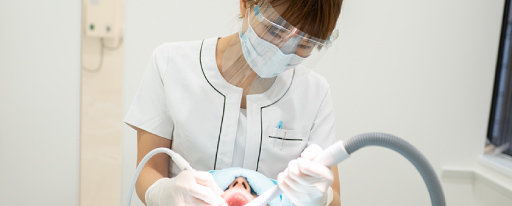 Reducing pain as much as possible

Avoiding drilling and tooth removal"Minimally invasive treatment"
"I don't want my teeth to be drilled." "I don't want to get painful treatment." "I want to leave my teeth as it is." These are very common concerns people have. In order to respond to these and reduce the burden on patients, we learn and practice "minimally invasive treatment,"
which avoids tooth extraction and drilling as much as possible.I would like people who have dental anxiety to be at peace when receiving treatment at our clinic.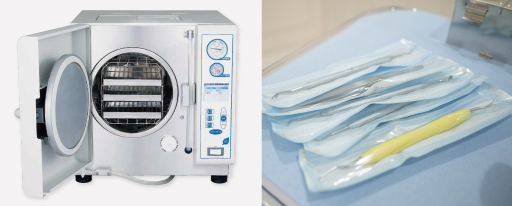 Countermeasures taken against in-clinic infections so patients can receive treatment with peace of mind.
In order to prevent infectious diseases caused by viruses and bacteria, Smile Hills Dental Practice NAKAMUGURO has introduced measures to thoroughly prevent nosocomial infections. Each instrument is packed into a special bag called a sterilization pack to prevent bacteria from adhering to the instrument, and sterilization involves utilizing Europe's highest standard (B-level sterilizers), which have stricter standards than in Japan.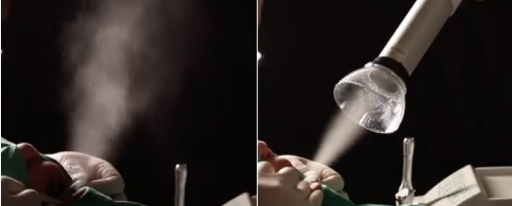 Prevention of splash infection with a dental external vacuum
When drilling teeth and metal fragments during treatment, water, saliva, invisible dust, etc. are scattered in the air. Among them are viruses and various bacteria, which can be transmitted via droplets in the air. Smile Hills Dental Practice NAKAMEGURO utilizes a dental external vacuum to thoroughly prevent infection of patients.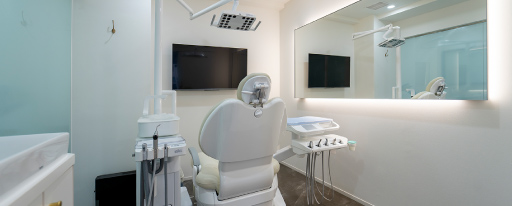 Treatment in a completely private room with consideration for privacy
In completely private rooms equipped large screen displays, patients can relax and address their worries and concerns without hesitation. We also have a semi-closed treatment room with plenty of space. Our dental chairs provide comfort and cushioning support similar to that of a quality sofa.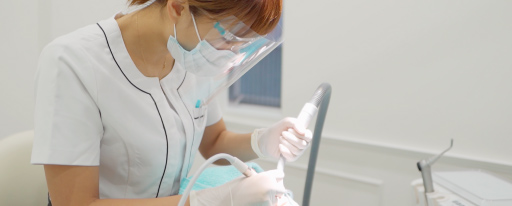 Premium PMTC Cleaning by a Dental Hygienist
Out-of-insurance premium PMTC cleaning is different from the typical tartar removal covered by insurance. It is possible to do everything from the removal of tartar under the gum line to the removal of stain and biofilm and to the enamel pack carefully in one session.
This out-of-insurance treatment is 10,000 yen with consumption tax, but it is considered preventative treatment that will help avoid more costly treatments down the line. By all means we encourage you to try it at least once. We are sure you will be satisfied with the results.
Staff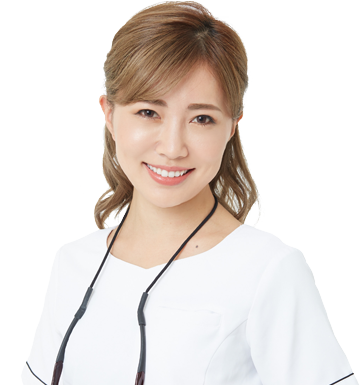 Director/Dentist
Nao Sugimoto
Nao Sugimoto / Head Director
Career

2013 Graduated from Tsurumi University School of Dentistry
Employed by a dental clinic in Tokyo for 7 years
London Barts and The London School of Medicine and Medicine
Training at the University of Southern California School of Dentistry